As the title suggests, I've just spent ten days in London. Somehow, despite all the travel in recent months, I completely neglected the hulking great world hub situated just 50 minutes from Dublin Airport that is London. What started out as a simple long weekend with the sole aim of getting away from Ireland over St. Patrick's Day and visiting an ex-colleague eventually morphed into a working holiday incorporating all that plus a fruitful couple of days in the London office (and yet another couple of days sight-seeing).
A stay of that length hinted at what it might be like to live and work there - and I'd be lying if I said that wasn't a secondary aim of the entire trip. Is ten days enough time to make such an important decision? Well, the friend I'm visiting needed just two long weekends before packing up and moving work, study and life to the city; I personally needed a lot less time to decide that New York was the place for me. A kind of "love at first sight" for between a person and a city. Since I've often heard it said that London is the only city comparable to New York - how would London compare for me?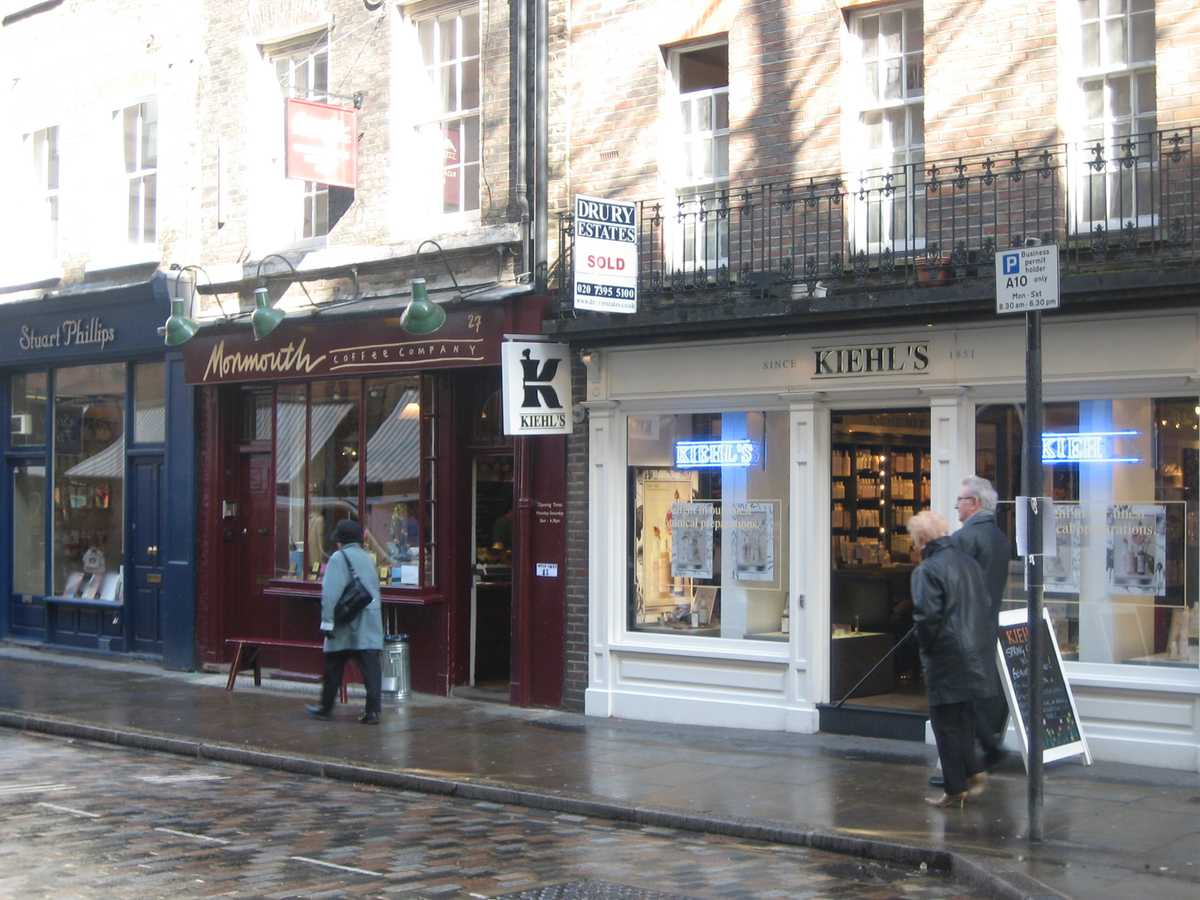 Interestingly, I came away with the same two concerns as I harbour for Dublin:
transport
rent
I found London transport wonderful and frustrating in equal measure; wonderful for existing at all, for never waiting more than two minutes on a tube and, seemingly, reaching everywhere but frustrating for being so cramped (the northern line at rush hour scares me) and expensive - £16 for the Gatwick Express, £1.50 for even the shortest of tube rides. Lastly, taking South West Trains on Good Friday is a decision I'm still recovering from. As for rent, well, hotels certainly proved expensive and anecdotal evidence suggests that rent is at least as bad as Dublin.
However, on the bright side, at least they have a transport system...and at least your rent affords you a stay in a city with something to do. Which really makes up for everything. All the things we did in just ten days will keep me blogging for weeks, from West End shows to Hampton Court to the National Gallery. My feelings are that - once you could live somewhere to minimise your travelling time to work - London would be an absolutely brilliant place to live. Moreover, on reflection, I find New York with the exact same problems: it's expensive and everybody living there hates the transport system. You'd put up with it, though. Put like that, I can only say that I'd love to live in London, too.
What we did:
THURSDAY 13TH
FRIDAY 14TH
Westminster
Imperial War Museum
Tate Modern
SATURDAY 15TH
Victoria and Albert Museum
London Eye
Dali Museum
SUNDAY 16TH
Shopping around Bond Street
Handel House Museum
Camden market
MONDAY 17TH
St.Paul's Cathedral
National gallery
TUESDAY 18TH
Shakespeare museum
Science museum
WEDNESDAY 19TH
THURSDAY 20TH
Work
CD/DVD shopping in Oxford Street
FRIDAY 21ST
Hampton Court Palace
The Magic Flute, Duke of York Theatre
SATURDAY 22ND
Shopping in Covent Garden
Fly home