The flight to Paris happened without incident and in much less time than I had anticpated - 1 hour and 10 minutes. Forgot about the time difference.
After some very brief confusion (should I pick the TGV or RER - now I know the latter are the regional French trains) I discover it's only €8.10 into the city centre, including a further metro journey from wherever I disembark from the RER. There is an accordion player in my RER carraige; I can only assume this is provided free of charge on every French train carriage.
Perhaps not, but nevertheless only 45 minutes later I'm at my hotel which is directly beside the Montparnasse-Beinvenue metro. And when I say directly...it's about 4 steps away.
First impressions, therefore, are excellent: the metro is as efficient, all-encompassing and well-signposted as I could have hoped, the hotel is very convenient to it and at least two major sights are very close to me: Tour Montparnasse (which dominates the view from my window) and the Eifel Tower is not too far away, either.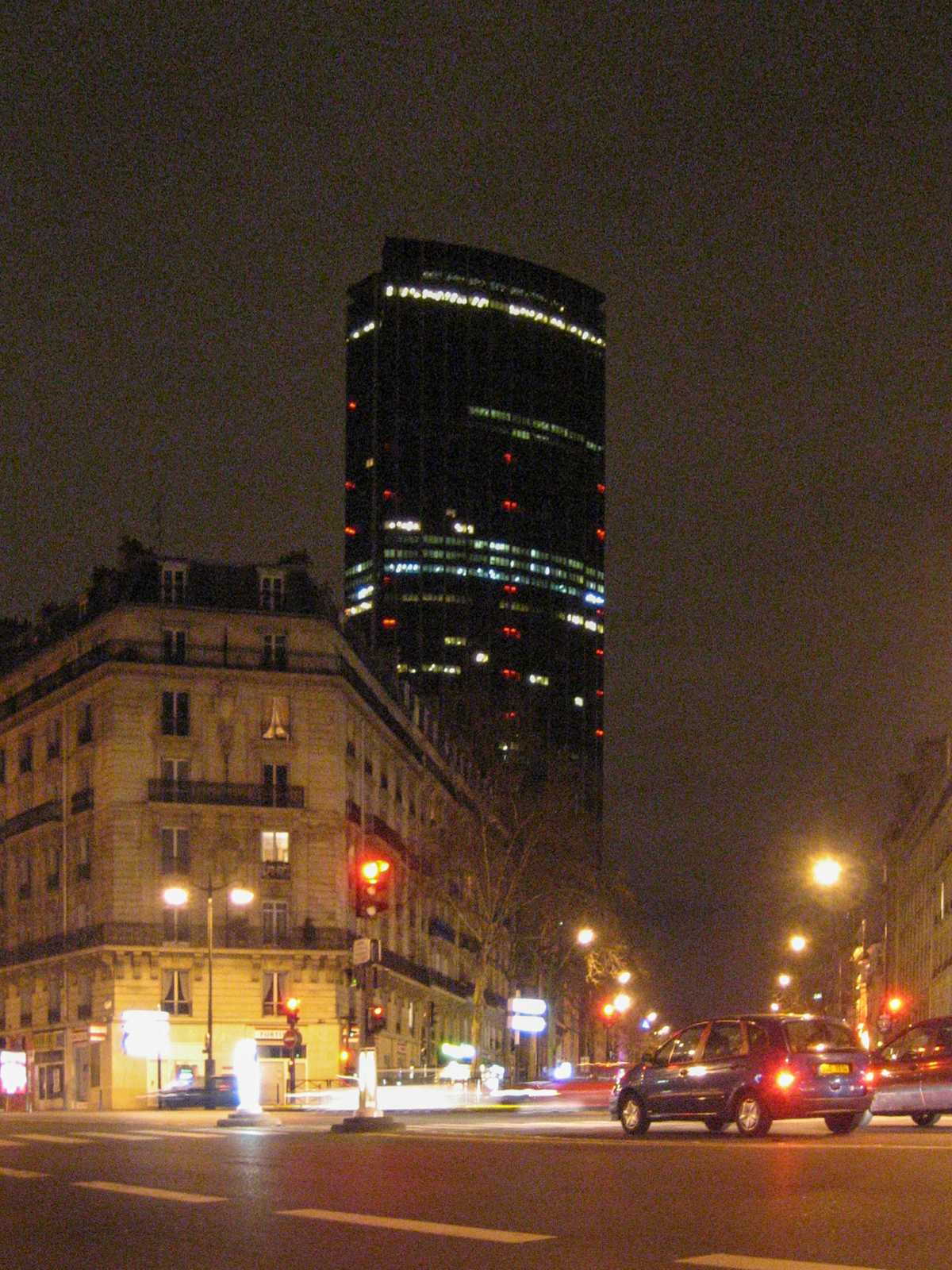 But they can wait until tomorrow.
I'm directly overneath something called the "Cafe Leffe" so there really is no decision over where to go for a late dinner. I get a huge plate of chips and an even bigger bucket of mussels; for €12 that's incredible value. The accompanying glass of milk - at €4.90 - is not.
There's an eclipse underway up there when I'm ready for bed. Unfortunately, I can't find the moon - stupid buildings. Hopefully, I ask the hotel reception,
Em, where can I see the moon?
The what?
Er, the moon - la lune.
I point upwards.
Ah....the moon. Em, what do you mean?
There's an eclipse! Tonight....un eclipse.
A what? Tonight? The moon is there every night!
Ah, never mind.
He's right - it's there every night. But I miss the Eclipse. Ah well.