Today was ear-marked for some of the international bodies to which Geneva is home. One side of Geneva houses the UN, the International Red Cross, UNICEF and the WTO. These are all within about 10 minutes walk of each other. I don't think there's anywhere else in the world where you find such a grouping of international organisations.
First up was the UN; naturally, we arrived without any form of identification whatsoever, so the Red Cross (opposite) was bumped up the list until we could return home for our passports. The building sports a museum which guides you through the history of the Red Cross (and, seemingly by extension, the history of warfare for the previous two centuries). By happy coincidence a saxophone quartet were giving a free concert afterwards. A common thing in the Red Cross it seems, but today it was indoors owing to the inclement weather.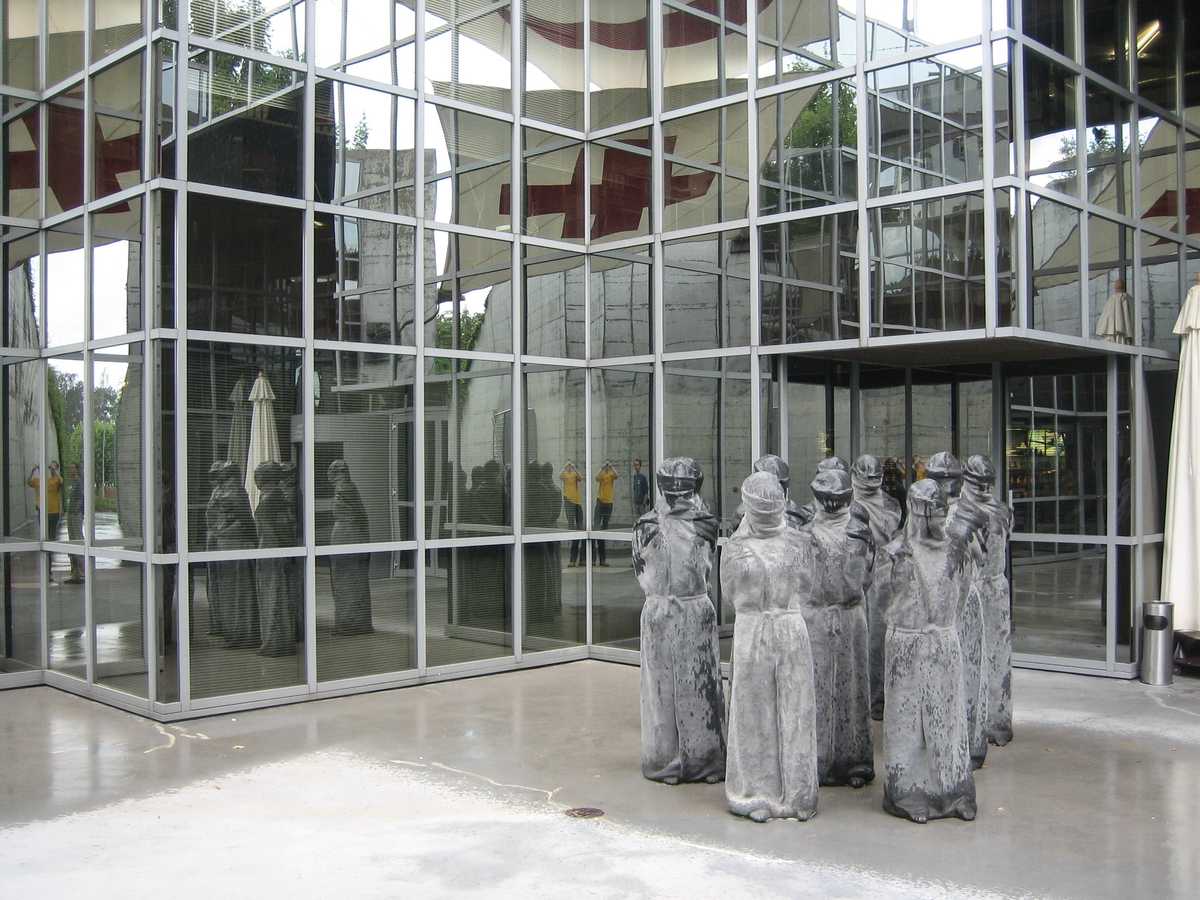 A brief stop home (very brief - more on Geneva's transport in an upcoming installment!) and we were back at the UN. No such thing as a free tour here, but it's well worth the 10 francs. They have the right idea here; start in the newer 1960s section (grey, minimalist, soul-destroying) of the "palace" and then progress to the older 1930s rooms (art deco, high ceilings, artwork, like a New York skyscraper of old, inspiring).
Guess which one is which.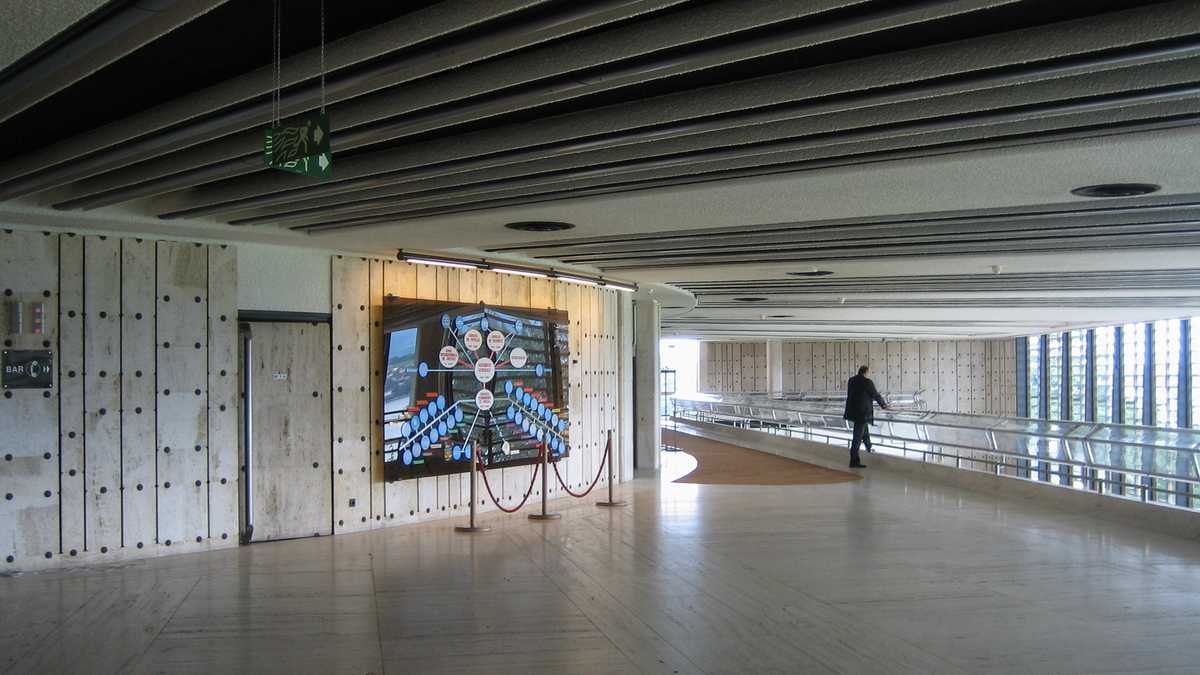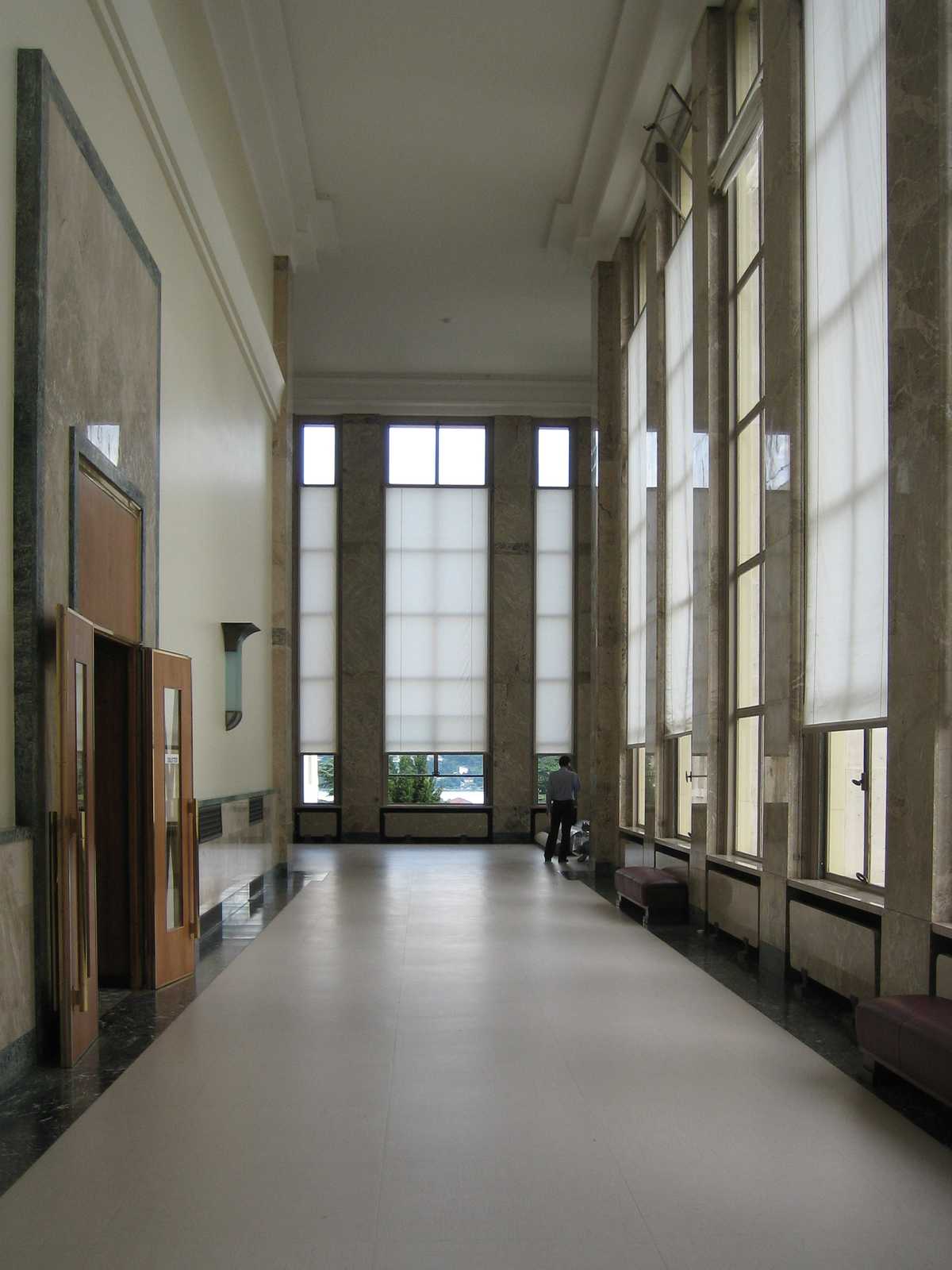 Our guide was very chatty and walked extremely fast (we did get lost once). She gave a good history and introduction to the organisation and answered all our questions with only a little evasion ("and five countries are permanently on the security council....next question!"). The Geneva site is the second most significant UN site and is the world's largest conference centre, with 34 conference rooms - 1 of them capable of taking 1200 delegates. Not today, though.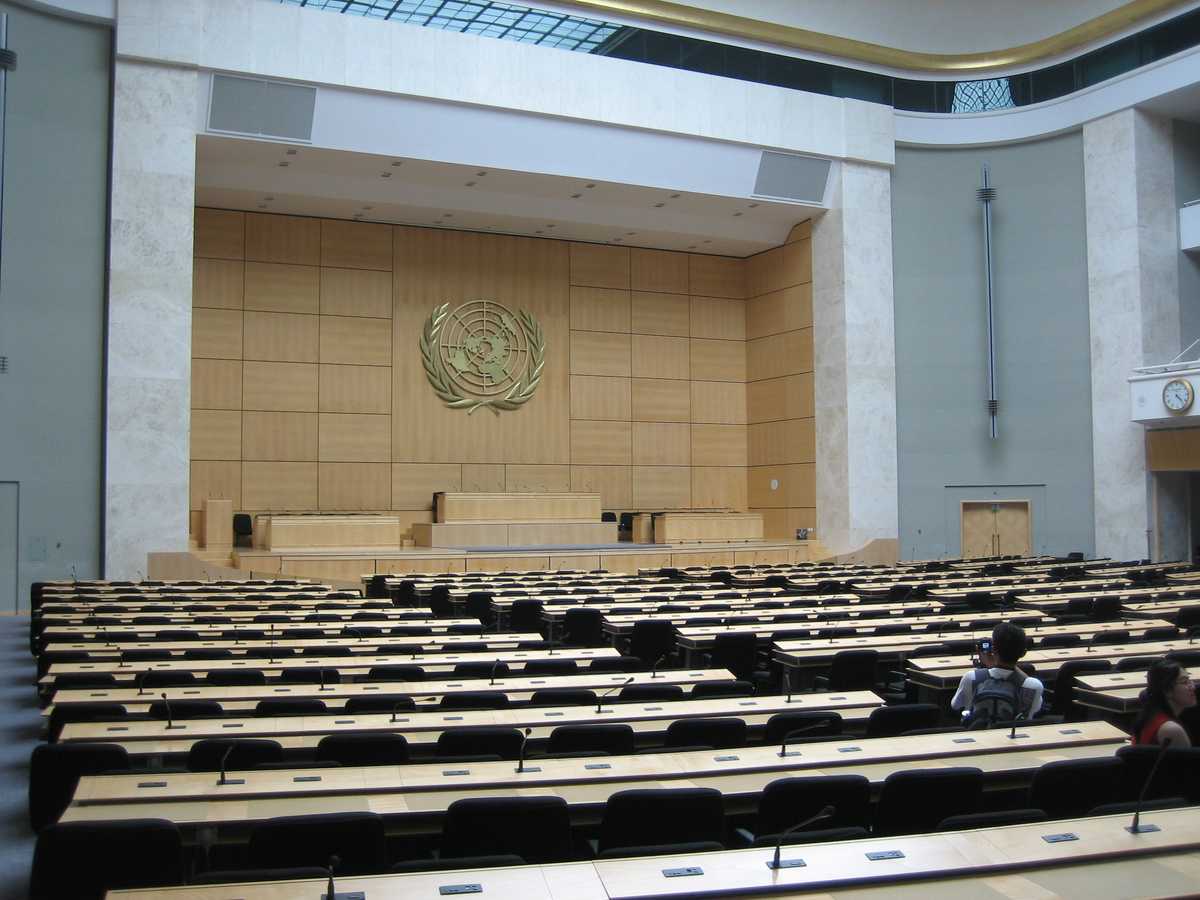 The 1930s section was funded by Rockefeller and it really is remarkably like being in some of the great New York skyscrapers. Not so much from the outside, however, although it reminds me of some of the buildings from New York and Washington. Not a coincidence I'm sure!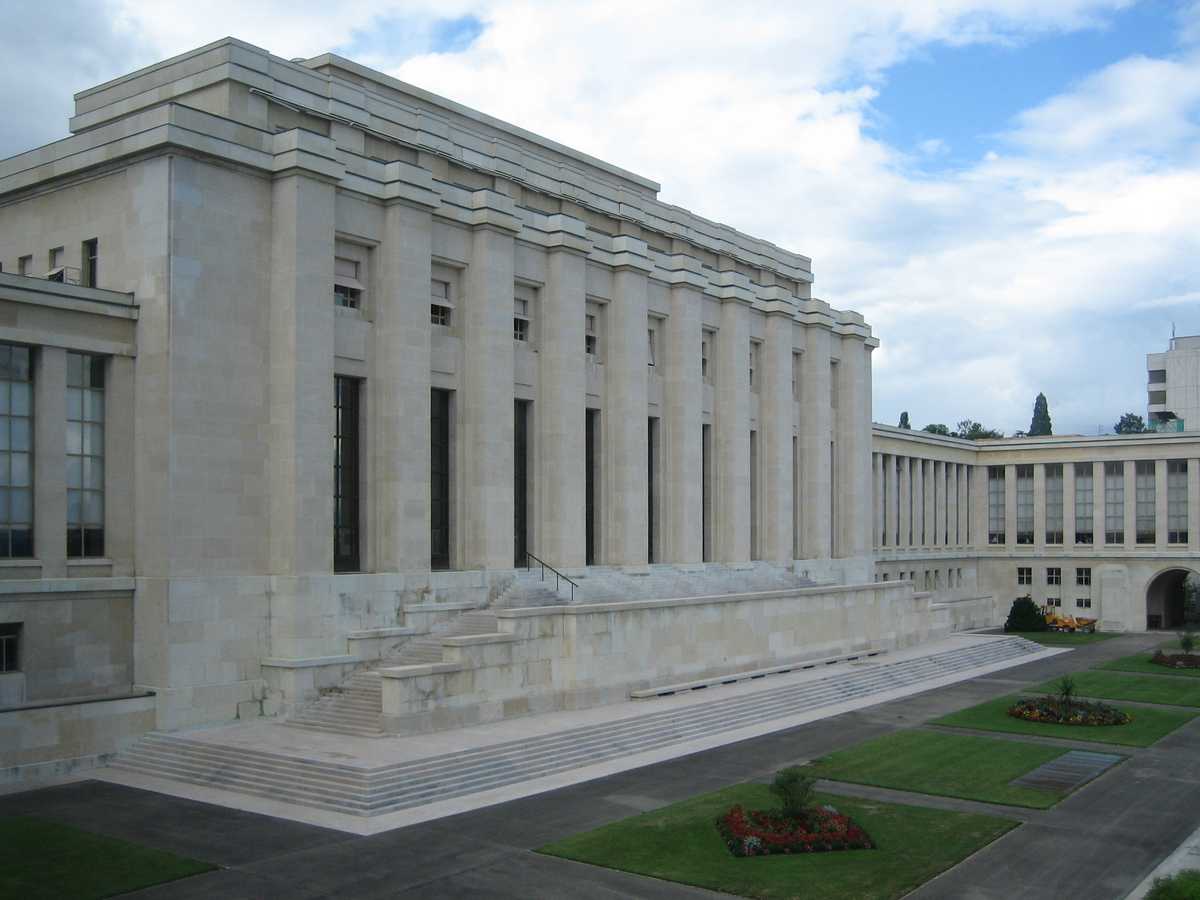 In fact, the Rockefeller "wing" was originally built to house the League of Nations. Here's where they used to meet. De Valera sat in the centre I think.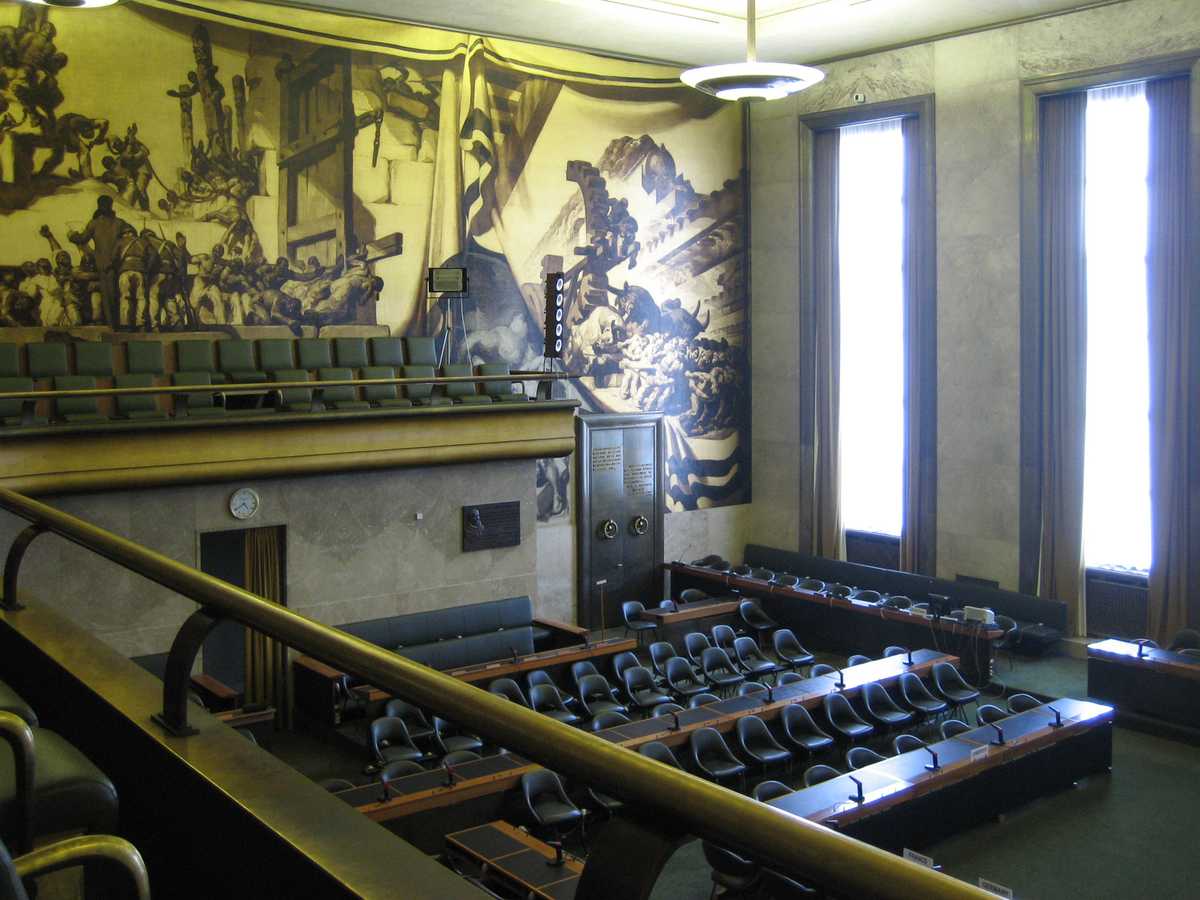 After this we were a bit tired (well, I was) so it was off for dinner. We did rather take the scenic route, however, dropping into the Botanic Gardens and walking alongside Lake Geneva on the way to the unknown restaurant. This was all very nice, I have to say. Every city should have a lake. No wonder it's so popular with the UN and company.