This weekend saw the Docklands Festival return to the Liffey.
For reasons unknown I missed this last year and, since it had been voted one of the best festivals of 2005, I made sure to attend this time.
There were lots of artists out peddling their canvasses; a bit like Merrion Square on a weekend morning only on the river. They should do that every week, it was great. A big mix of stuff, from standard sketches of Dublin streets to moody atmospheric watercolours of Dublin streets to abstract pink sunsets and stuff (which we almost considered getting for the flat).
Our stomachs propelled us towards the food stalls, of which there were a huge variety. I couldn't resist garlic bread (from a garlic-shaped stand) and later one of the group bought some orange - from a bright spherical orange-coloured stall.
Along the way we encountered music; samba, ska and, er, miscellaneous.
Of course, there were ships too. The Jeanie Johnston was probably the most impressive. We agonised over booking for a sailing around the bay the following morning but decided it was just too risky booking something for 10am on a bank holiday Monday morning.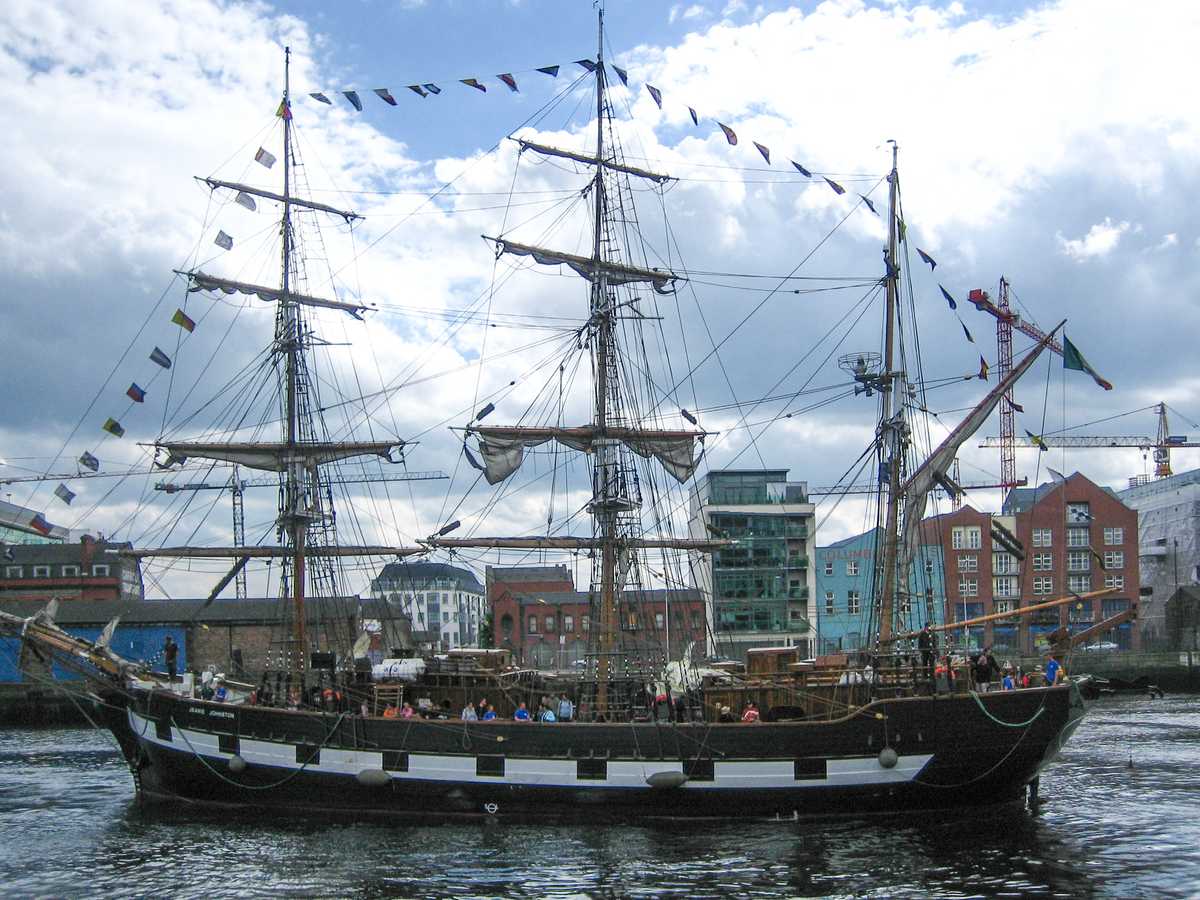 My only regret was missing the duck race on the Saturday. 150,000 bright yellow rubber ducks launched from O'Connell Bridge and "raced" down to the O'Casey Bridge. There were a number of stragglers still around on Sunday, though.