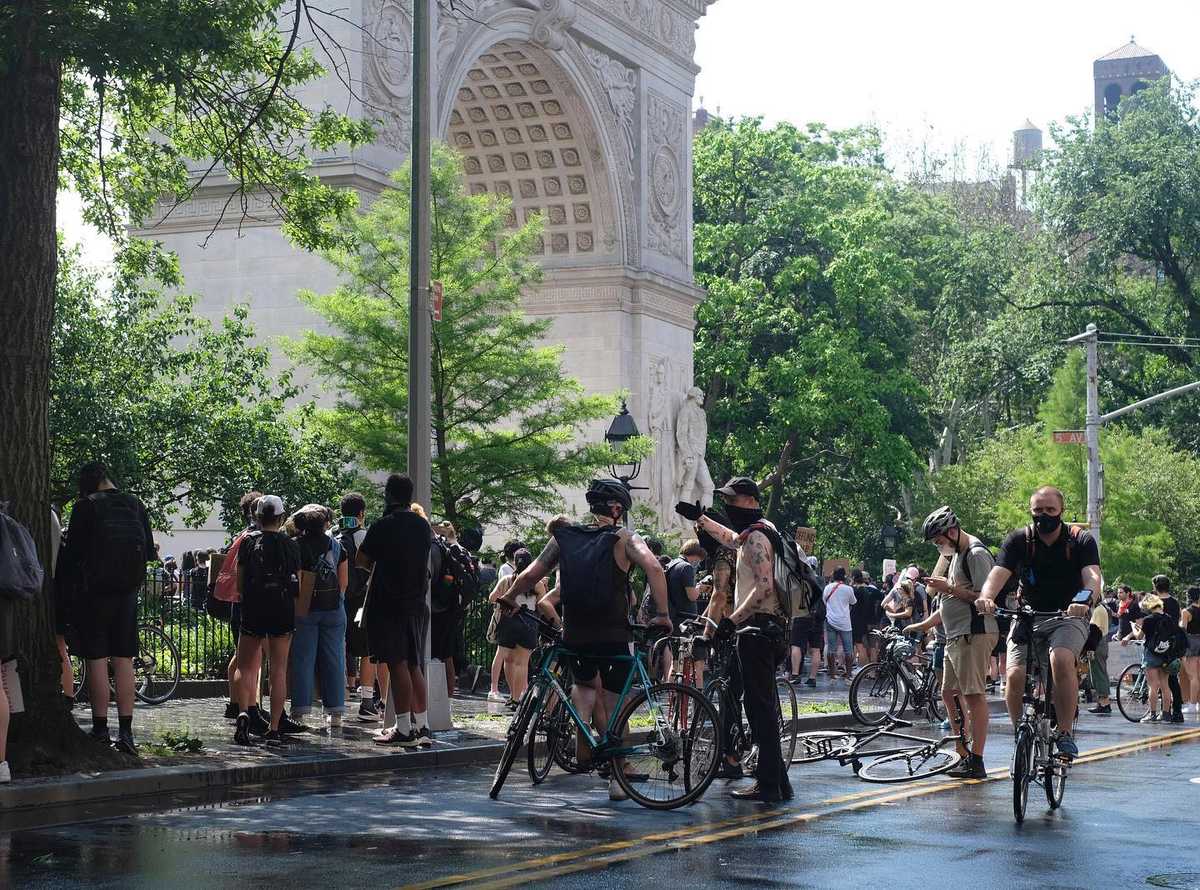 Some furtive bar visits in just the past week or so aside, the only outings of any note since March have been with a few nearby #BlackLivesMatter protests.
I'm a fair weather protestor at best: although there certainly are compelling reasons for US immigrants to avoid getting into trouble at protests, the truth is protesting doesn't come naturally to me - perhaps I'm just lucky enough to have grown up with fewer of the shocking injustices that would have gotten me out on the streets when I was younger.
Nothing but admiration for those brave enough to risk life and limb when it really counted - amidst sickening police responses, circling their helicopters low over residential neighbourhoods night after sleepless night during an unprecedented week-long city-wide curfew - to make the rest of us aware, maybe even care, and normalise taking to the streets.
Eventually coaxed out by a slightly calmer city - at least in the cosseted alleys in and around Washington Square Park, where the pictured events either took place or set out from - we found the protests calm, surprisingly well-spaced, and universally masked.
A few of the bars around here could take note.
#blacklivesmatter #newyork #nyc #justcrisisaftercrisis #quarantineweek17