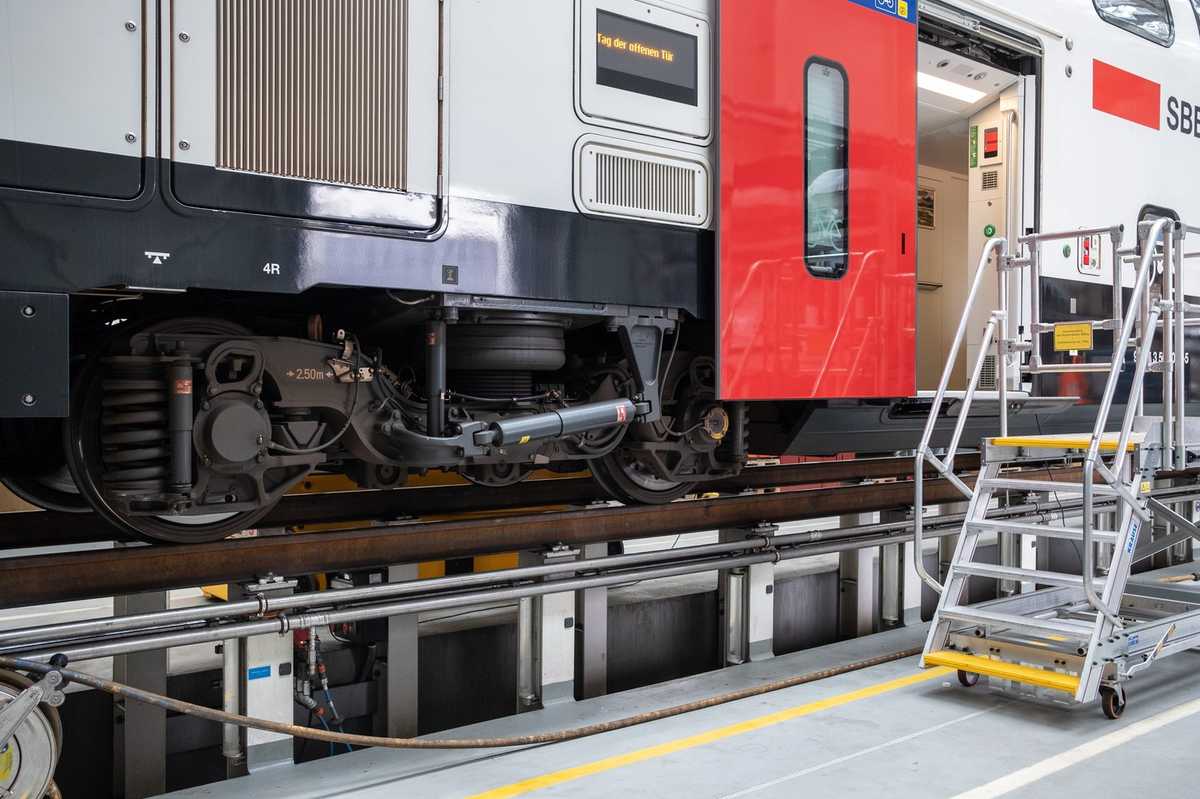 Open day at the Herdern train depot celebrating 175 years of Swiss railways.
I would have been happy with a few train bits and pieces laid out on the floor...but SBB go above and beyond.
There are many staff on hand to answer questions and demonstrate equipment - and they're happy to do so.
Two young men from the toilet cleaning squad are demonstrating the latest in train septic tank technology: this one only needs to be emptied once every two months.
They are clearly amused by, and proud of, what they do.
Other revelations:
They really do clean the trains every day.

Sometimes more.

Carpets get washed and dried.

This is why we can have nice things.

SBB operates its own national electric grid, at the rather improbable frequency of 16.7Hz.

To manage peak load trains' electrical systems have their own form of demand response, e.g. briefly switching off the heating when consumption peaks (which, for a full-length double-decker intercity, can reach ~5MW, i.e. the output of a small power plant).
Lastly, sit in the driver's seat - and win a pair of socks.
There are several more weekends of activities coming up in various regions.
Highly recommended: https://175-jahre.ch/
#zurich #switzerland #train #sbb #maintenance #behindthescenes #121gw