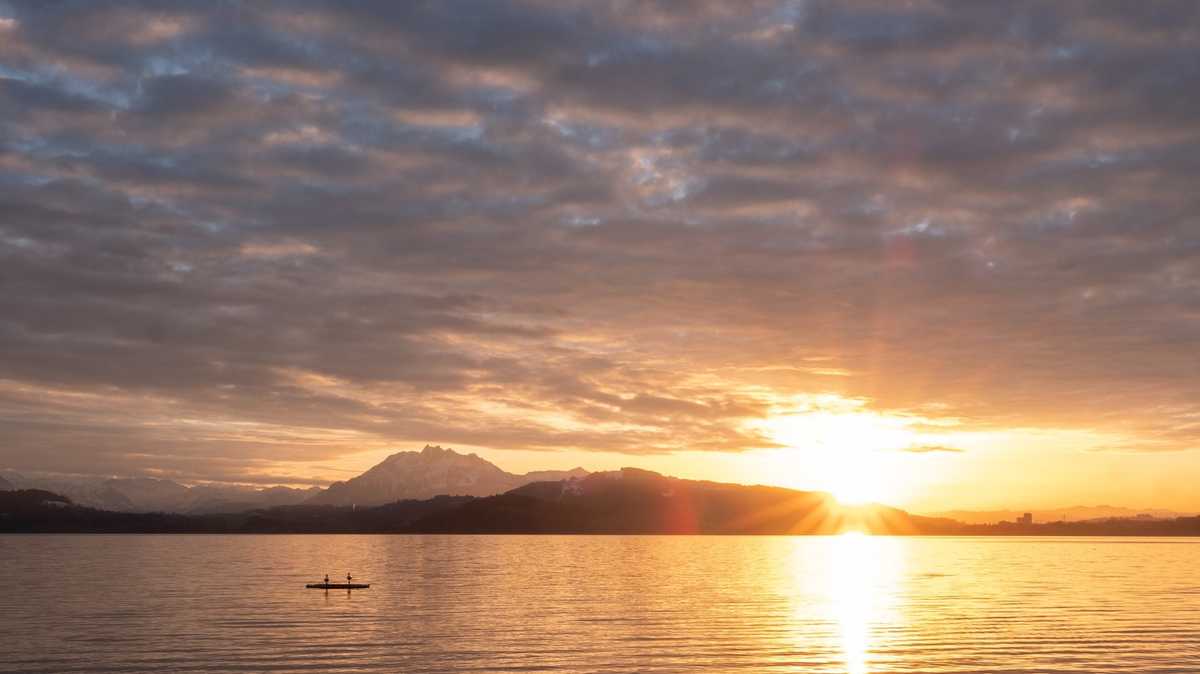 Sunset yesterday evening on Lake Zug.
Never really stopped in Zug before but we figured an easy hike on the Zugerberg along with a brewery in the city centre would make for a nice, nearby Saturday out.
The hike was lovely and we'll be back to @bachweg.brewing: friendly, with a bunch of outdoor benches right in the old town, and some unique beers (cherry pie white stout and...an IPA I actually enjoyed).
#zug #lakezug #switzerland #sunset #water #clouds #ruleofthirds #rightplacerighttime #bachwegbrewing #davidhasselhop