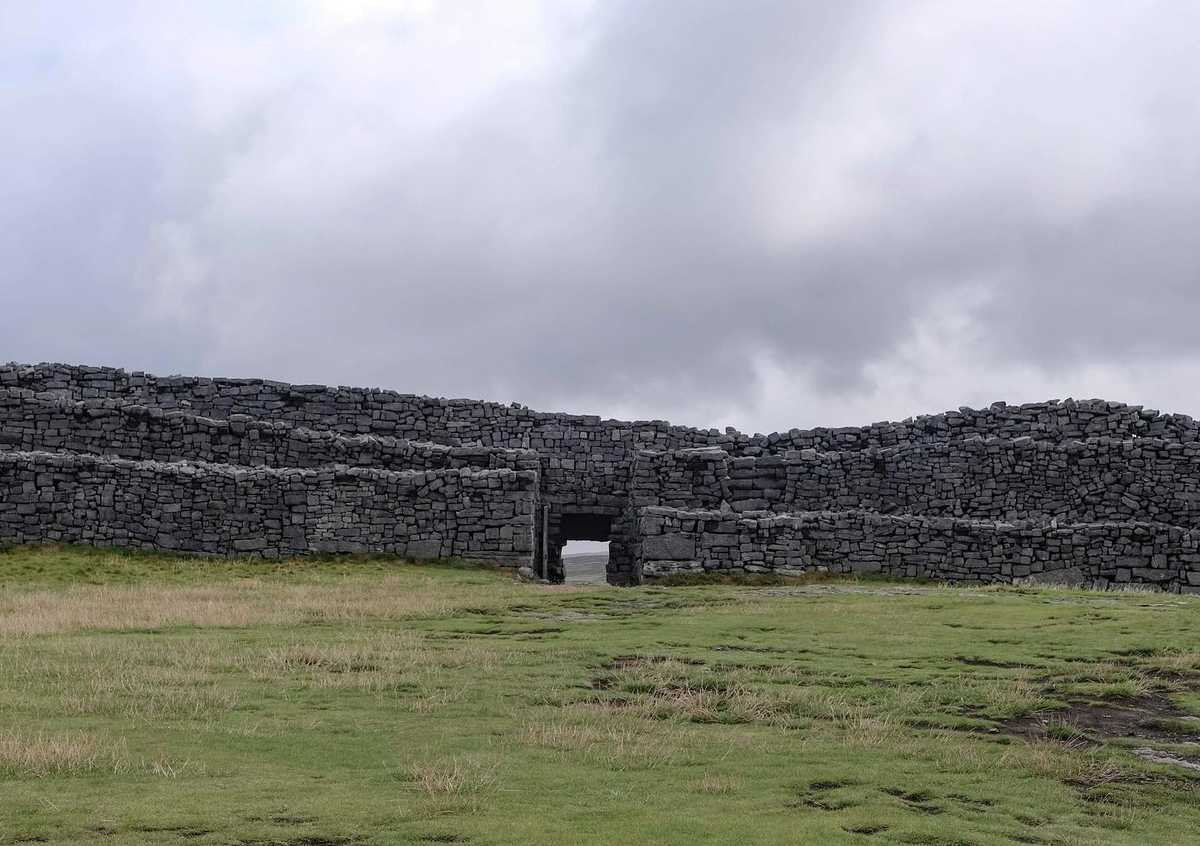 Dún Aonghasa, a prehistoric (~1100BC) fort near our B&B.
Remote and perched atop the coast on a site comparable to the Cliffs of Moher (visible from here on very clear days), I had to wonder what on earth it was built to protect.
Afterwards, while paying for a guidebook, I had my first ever real conversation in Irish: this visit to the islands was my first to an Irish speaking area and although I understood "dhá euro" well enough, I didn't give much of a response.
Besides a native's inability to speak more than two words of the language, I thought the most Irish thing about Dún Aonghasa was that although walls and fences around surely outline the farmers' fields, the cliffs - a 100m sheer drop, or more - are open to all.
#ireland #galway #aranislands #inismor #dunaonghasa #cliffs #privatepropertyaboveall #idsayivebeenintheustoolongbutididntknowanyirishbeforeilefteither