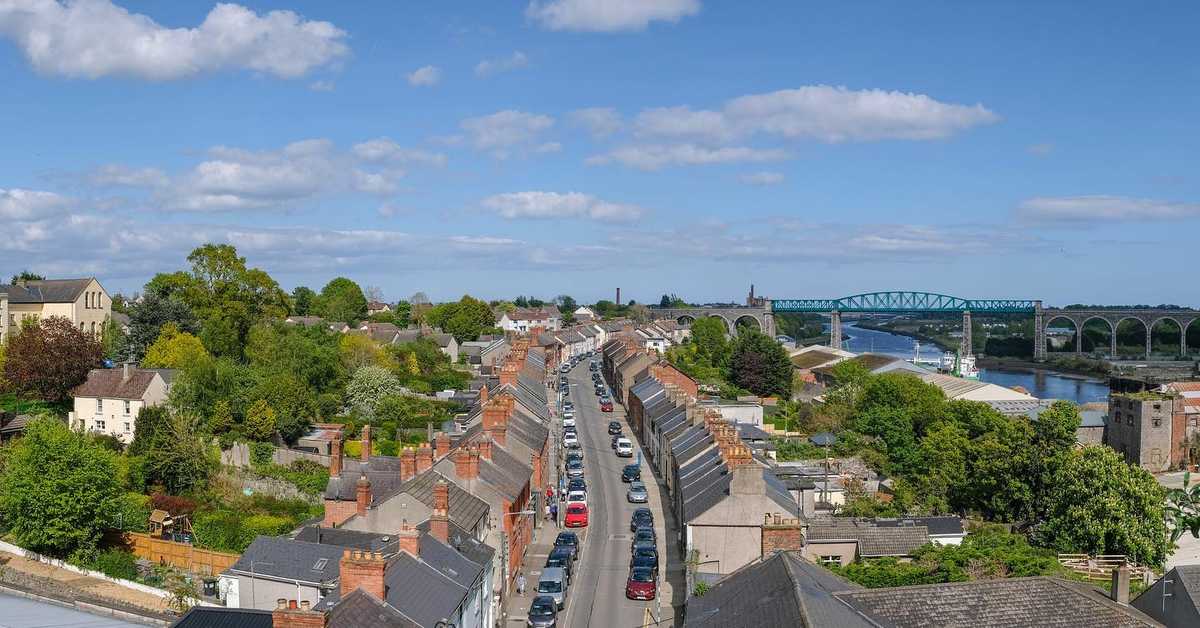 Cord Road, Drogheda, as seen from the top of Saint Laurence's Gate, with the Boyne Viaduct in the distance.
I knew the gate dated from the 13th century and formed, along with several other such gates, part of the old town walls but I learned from the (excellent, as always) OPW tour guide why it survived: the turnpike industry, who campaigned successfully for the others' demolition, didn't think this one led anywhere interesting.
Sorry, Cord Road!
You have the last laugh, though: the gate is now an icon of the town and the last of its kind in Ireland.
Thankfully closed to traffic a couple of years ago - following years of compaigning and crashes, notably a national radio celebrity's promotional float in 2016 - the gate was open to the public as part of Drogheda Arts Festival.
#drogheda #cordroad #louth #ireland #boyneviaduct #droghedaartsfestival #panorama #sky #lookout #thatsabitharsh #reallifetowerdefensegame