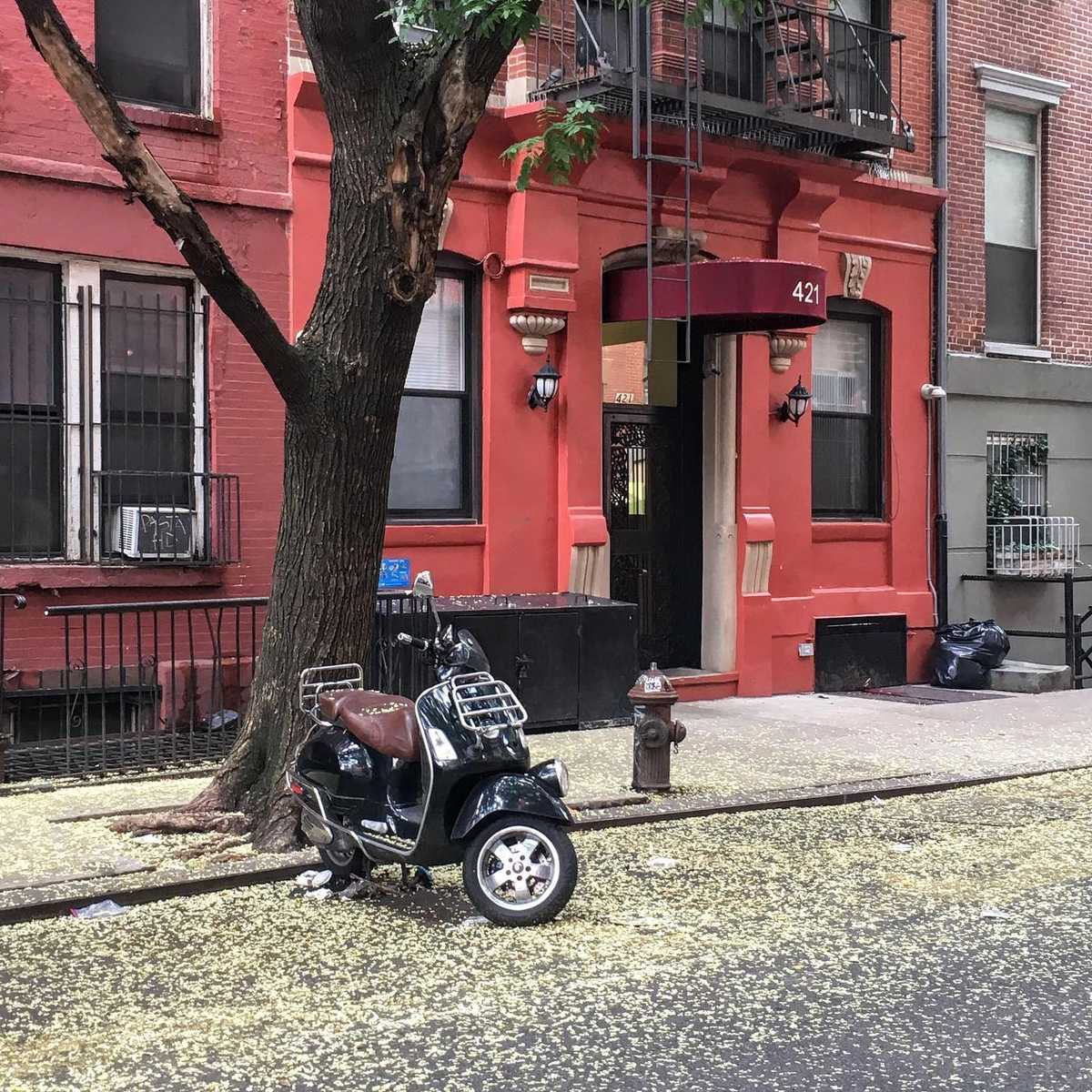 Enough archives: back to the present day.
One of the few benefits of everyone mostly-staying-at-home has been a lot fewer cars on the streets: there may be nowhere to go but at least been it's a lot nicer popping in and out for laundry and groceries.
Traffic levels have been gradually rising and rising, of course, as New York continues to refuse to seriously prepare in the slightest to improve quality of life post-pandemic - but there's still a few more quiet moments than usual like this one, on East 9th Street.
Several minutes searching for "new york summer leaves streets" and similar turned up few hints as to the source of these leaves -.whatever the answer, they greatly brighten up the streets and herald the milder days of late summer.
#newyork #manhattan #eastvillage #summerleaves #quarantineweek20 #whatsummer