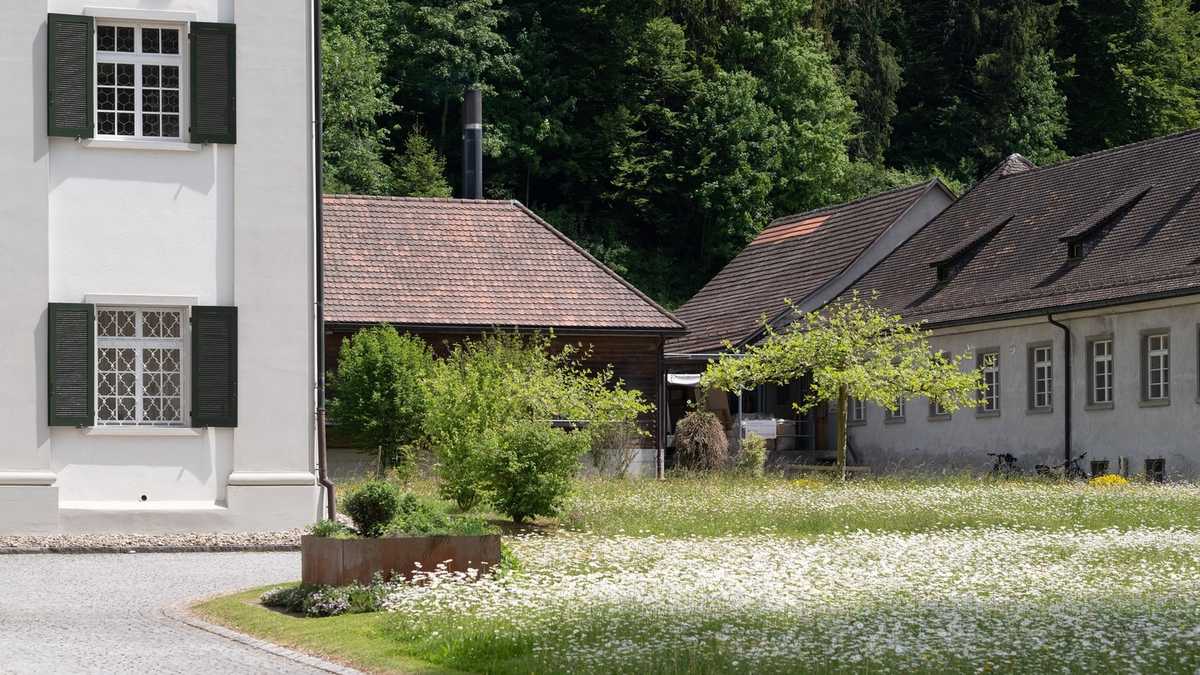 Afternoon outing to...a monastery?
Home to my favourite Swiss brewery, @pilgrimbier, Fischingen Abbey dates back (in various incarnations - including, as I later learn, a chequered 20th century) to the 1100s.
The brewery is very much a newcomer, founded only in 2015 since when it has been brewing excellent strong, malty, Belgian-style beer.
Besides the shared location, I didn't see much connection between the monastery and the brewery: if you've no interest in the former, I recommend booking a brewery tour in advance to make your visit really worthwhile.
However, if you show up unannounced one afternoon, the brewery shop will still be open, you can still enjoy a bottle on their long outside table, and - if you ask very nicely - you might just get a glimpse of their cellar where the really good stuff goes.
#fischingenabbey #pilgrimbeer #thurgau #switzerland #beer #summer #grass #courtyard #quietmoment